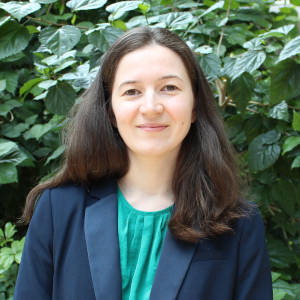 As a Manager in our Tax department, Elvira Lawlor is able to apply her business experience and knowledge to give clients the power to take more control over their financial destiny. She takes a broad view of each client's business, drawing upon the deep resources within our firm to address everything from daily business operations, to supply chain, to financial controls, The goal is to develop a plan that leads to financial stability, steady growth and sustainable profitability.
Elvira joined Gray, Gray & Gray in 2016 and was named a Manager in 2021.
A native of Russia, Elvira attended Kazan Federal University (one of the oldest universities in Russia) and Johnson & Wales University, where she earned a Bachelor of Science degree in Liberal Studies and a Master's in Business Administration. She is a member of the American Institute of Certified Public Accountants (AICPA), the Massachusetts Society of Certified Public Accountants (MSCPA), and the Rhode Island Society of Certified Public Accountants (RISCPA). 
What Our Clients Are Saying...
The real proof of the value of an accounting firm is found in the success of its clients. Read what our clients have to say about Gray, Gray & Gray.
We believe strongly in the concept and practice of corporate citizenship. As such, we have made a firm-wide commitment to being actively involved in the communities that we serve.
Become Part of the Next Chapter of Success with Gray, Gray & Gray.
Are you ready to accept the challenge of working for one of New England's fastest growing accounting firms?
If you think you have what it takes to join the Gray, Gray & Gray team, a rewarding career awaits.