GET YOUR ENERGY COMPANY ON TRACK TO IMPROVED EFFICIENCY AND PROFITABILITY WITH GRAY, GRAY & GRAYS'S FUELTRACK®.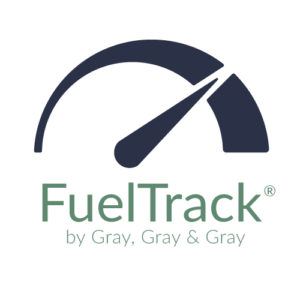 As an energy dealer, measuring your operating efficiencies is critical to improving your bottom line. But where do you begin? How do your energy company's operations compare to other New England energy dealers?  Gray, Gray & Gray's dedicated Energy team puts our 78 years of energy-specific accounting, advisory and benchmarking expertise to work for you with FuelTrack®. This exclusive management analysis tool offers a valuable comparison of your company's operating efficiencies to key statistics and operating results from a cross section of New England energy dealers.  The detailed comparison provides an opportunity to benchmark your own company's progress against the industry's performance, and helps you to identify your company's areas of strength and weakness.
Ready to get your company on track to developing a more efficient, profitable and effective energy business? Contact us today for your customized FuelTrack® report.
Gray, Gray & Gray is the nation's premier accounting and advisory firm for the oilheat, petroleum and propane industry. No other accounting or consulting firm has such intimate experience and expertise in this field. We are called upon by oilheat, petroleum and propane organizations and associations to provide insight into business issues facing the industry, and serve the tax, accounting and business management needs of some of the leading  energy dealers in the country.
Industry-Specific Accounting & Auditing
Tax Strategy & Compliance
Cash Flow Analysis
Pricing Strategy
Customer List Valuations
Financial Planning & Budgeting
Hedge Accounting
Merger & Acquisition Service
Business Succession Planning
Personal Financial Planning
Explore More of Our Energy Services
Fueling Your Future Newsletter​
Get the latest news on ways to increase your profitability and maximize your growth with the help of Gray, Gray & Gray.
Join Now!
Oilheat Survey
Annual "snapshot" of the industry to assist energy companies with benchmarking
FuelExchangeTM
Merger and acquisition service for the oilheat, petroleum, propane, and c-store industry
Discover how we can give you the power to do more.