CYBERSECURITY & IT CONSULTING
The Power to Protect Vital Information
Living and working in a connected environment has greatly enhanced business efficiency and accelerated communication. But it has also opened the door to lurking threats that could play havoc with your business unless you are prepared. Primary among these hazards are attacks against your company's infrastructure, including your people, computers, mobile devices, and networks.
Know the Facts: 10 Eye-Opening Cybersecurity Statistics
85% of cybersecurity breaches are caused by human error.1
94% of all malware is delivered by email.2
Ransomware attacks happen every 10 seconds.3
71% of all cyberattacks are financially motivated, followed by intellectual property theft, and then espionage.4
Over 80% of cybersecurity events involve phishing attacks.5
42% of all cyberattacks target small businesses.6
77% of organizations do not have a response plan.7
20% of small businesses allowed remote work without having a cybersecurity plan.8
43% of small to medium-sized businesses (SMBs) haven't yet adopted cybersecurity assessment and mitigation plans.9
37% of businesses were hit by ransomware in 2020; 32% of businesses paid the ransom to get their data back, at an average ransom of $170,404.10
The Power of Resilience
Protecting your networks and information has become more critical than ever. But even the most robust defenses can be defeated. A resilient business takes steps to prevent problems, but also has concrete plans in place to manage and recover from disasters that cannot be anticipated or avoided.
Gray, Gray & Gray in partnership with leading IT consulting firm GraVoc, has the resources necessary to do more to protect your networks and data. We help discover where vulnerabilities may exist and give you the power to build a shield around your company's data. From system and process evaluation, to designing and deploying a protective security stack, to responding to attempted breaches, we stand ready to defend your business against cyber criminals.
Outsourced Cybersecurity Services
Cybersecurity is not a "do-it-yourself" process. The increasingly sophisticated threats and relentless pace of attacks require that an equally advanced defensive program be developed and implemented by a specialized organization – one that can provide the necessary technological skills and resources.
The outsourced cybersecurity risk management services provided by Gray, Gray & Gray and GraVoc are comprehensive, thorough, and continually updated to meet the latest threats.
Additional Cybersecurity Services
Our Information Security Certifications Include:
CCNA Security – Cisco Certified Network Associate Security
CISM – Certified Information Security Manager
CISA – Certified Information Systems Auditor
CRISC – Certified in Risk and Information Systems Control
CEH – Certified Ethical Hacker
CISSP – Certified Information Systems Security Professional
ECIH – EC-Council Certified Incident Handler
OSCP – Offensive Security Certified Professional
CDPSE – Certified Data Privacy Solution Engineer
The Power to Move Forward
Expecting the unexpected is the hallmark of a visionary business leader. But it is even more important to plan ahead in anticipation of potential dangers and disasters. Taking steps to avoid cyber threats and vulnerabilities is essential, but so is having a "moving forward" plan to recover from disruption and restore operations as quickly and efficiently as possible.
We can help manage the risk posed by cyberattacks, malware, ransomware, and other threats, as well as develop a comprehensive response plan that creates a more resilient and resourceful organization.
At Gray, Gray & Gray, our cybersecurity experts give you the power to protect your vital information. Are you prepared to respond to the lurking threats that could play havoc with your business? Contact us to learn more.
Sign up for our newsletter and receive tax tips, event invitations, important reminders and more. 
Join Now!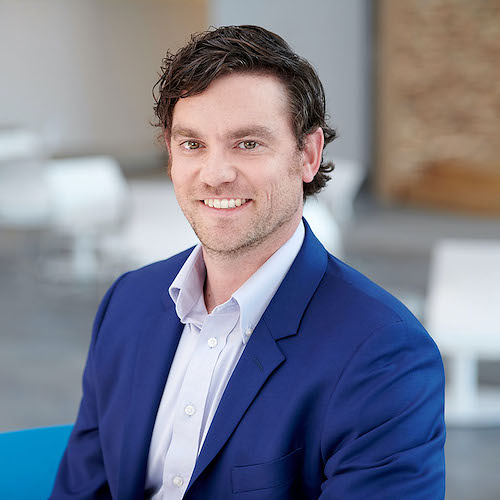 Discover how we can give you the power to do more.