Senior Integrations Consultant, Workato
Ashton Vigueras-LaRochelle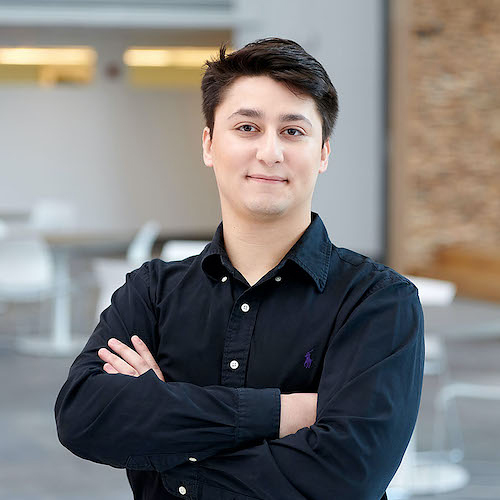 Ashton Vigueras-LaRochelle seeks to assist clients with making their workplace processes simpler, smarter and more efficient. His focus on helping clients gain the power of productivity through technology has led Ashton to assume a leading role in designing and implementing time-saving solutions using the remarkably versatile Workato process automation platform.
Simplifying and streamlining the integration process with Workato allows Ashton and his team to create custom integrations to meet specific challenges without requiring extensive programming. They have helped develop automated solutions for accounting processes, order to cash processes, timesheet/operations processes and others. This includes designing and building complex Workato recipes that automate entire business processes, reducing or eliminating the hours of error-prone manual entry of the past.
Prior to joining Gray, Gray & Gray in 2019, Ashton held an accounting and business analyst position with Applied Geographics, Inc. He is a graduate of Suffolk University where he earned a combined BS/BA degree in entrepreneurship and accounting.
What Our Clients Are Saying...
The real proof of the value of an accounting firm is found in the success of its clients. Read what our clients have to say about Gray, Gray & Gray.
We believe strongly in the concept and practice of corporate citizenship. As such, we have made a firm-wide commitment to being actively involved in the communities that we serve.
Become Part of the Next Chapter of Success with Gray, Gray & Gray.
Are you ready to accept the challenge of working for one of New England's fastest growing accounting firms?
If you think you have what it takes to join the Gray, Gray & Gray team, a rewarding career awaits.