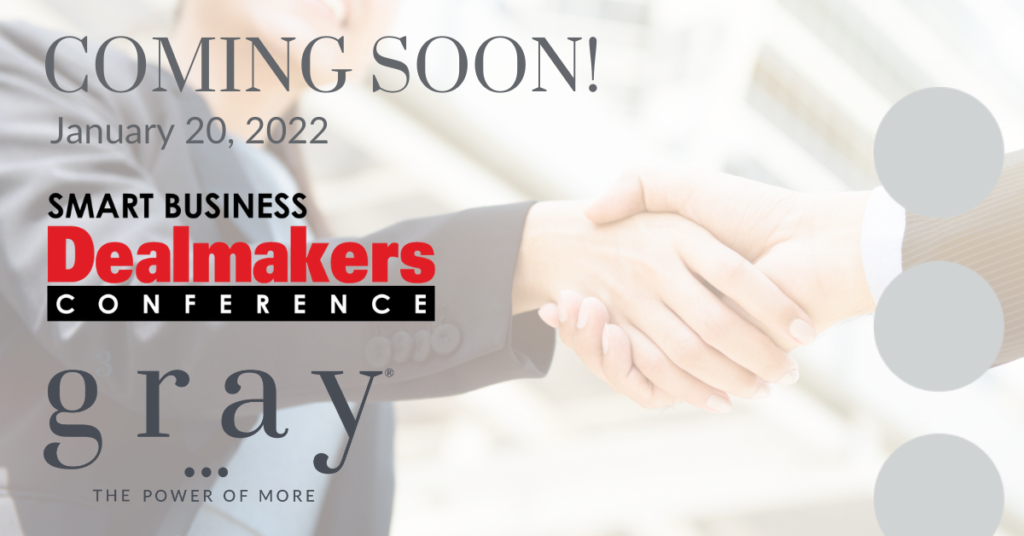 Gray, Gray & Gray is proud to be a co-sponsor for this major M&A event, that will feature speaking engagements, panel discussions, networking, and other opportunities for dealmakers in the Boston area to connect and share their experiences.
We are also excited to announce that Gray, Gray & Gray Leading Partner, Jim DeLeo, will be moderating a one-hour panel discussion, "Getting to the Point of Sale – Preparing to Sell Your Business". During this valuable session, business owners will provide insight on what it takes to get your business ready to sell, drawing from their experiences completing their own transactions. Topics will include the best time to start planning, assembling the right team of advisors, key areas that impact valuation, understanding a Quality of Earnings review, and putting your personal exit strategy into motion. Don't miss out on this unique opportunity to hear from experienced leaders in the M&A market.
Stay tuned for further details! We hope to see you there.
To learn more about this upcoming conference, click here.