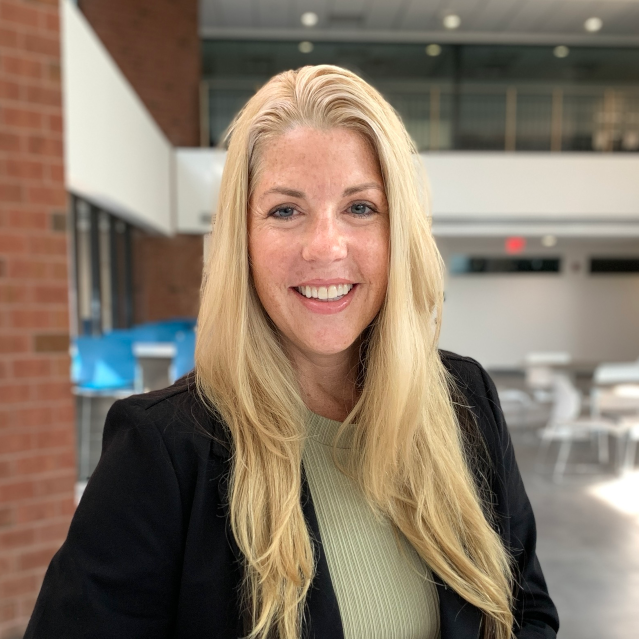 Managing a growing business places many demands on your time and attention. This includes the all-important focus on financial management, a specialized activity that is essential to the success of any organization. That's why Pamela Holmes and our Client Accounting & Advisory Services (CAAS) practice group are a business owner's partners in success.
Our CAAS group brings the Power of More® to businesses ranging from start-ups, to emerging companies, to maturing organizations who are ready for more focused direction and strategic planning. Pamela and her team draw upon the resources of our entire firm to offer the essential accounting and financial reporting services every business needs to manage current operations, plus the specialized planning and support necessary to chart a stronger course for the future.
Pamela's diverse background has given her a wealth of hands on experience in managing financial and accounting management. She has served in accounting and controller positions in education, healthcare, manufacturing, distribution, publishing, and financial services.
Pamela joined the firm in 2023. She was valedictorian of Aquinas College, where she earned an Associate's degree in Accounting, and holds a Bachelor's degree from Bridgewater State College in Management with an Accounting concentration.  
What Our Clients Are Saying...
The real proof of the value of an accounting firm is found in the success of its clients. Read what our clients have to say about Gray, Gray & Gray.
We believe strongly in the concept and practice of corporate citizenship. As such, we have made a firm-wide commitment to being actively involved in the communities that we serve.
Become Part of the Next Chapter of Success with Gray, Gray & Gray.
Are you ready to accept the challenge of working for one of New England's fastest growing accounting firms?
If you think you have what it takes to join the Gray, Gray & Gray team, a rewarding career awaits.